Zirconia Eos: the naturalness revolution!
Four superimposed and blended layers with lifetime AGING thanks to the new generation of Tosoh powders. Zirconia EOS consists of 4 main layers + 3 gradual layers.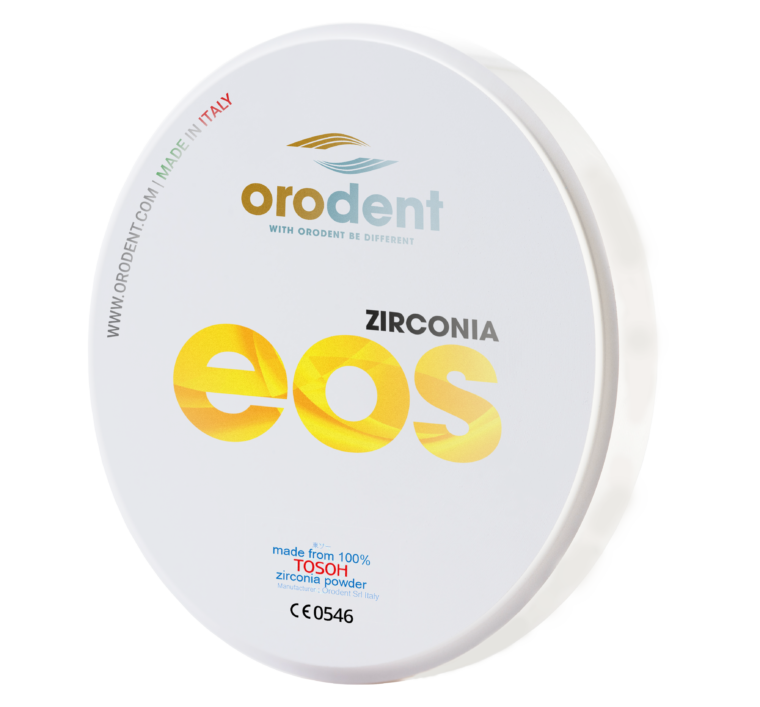 Our technology allows the uniform mixing of one layer with the other, avoiding demarcation lines.
The progression of resistance goes from 800 MPa in the cusp to 1100 MPa in the cervical area.
🏋️‍♂️ Resistenza progressiva
🎨 Miscelazione uniforme tra gli strati di polvere
🦷 Zirconia di altissima qualità
The Multigradation line offers seven colours, for a smile that is yours!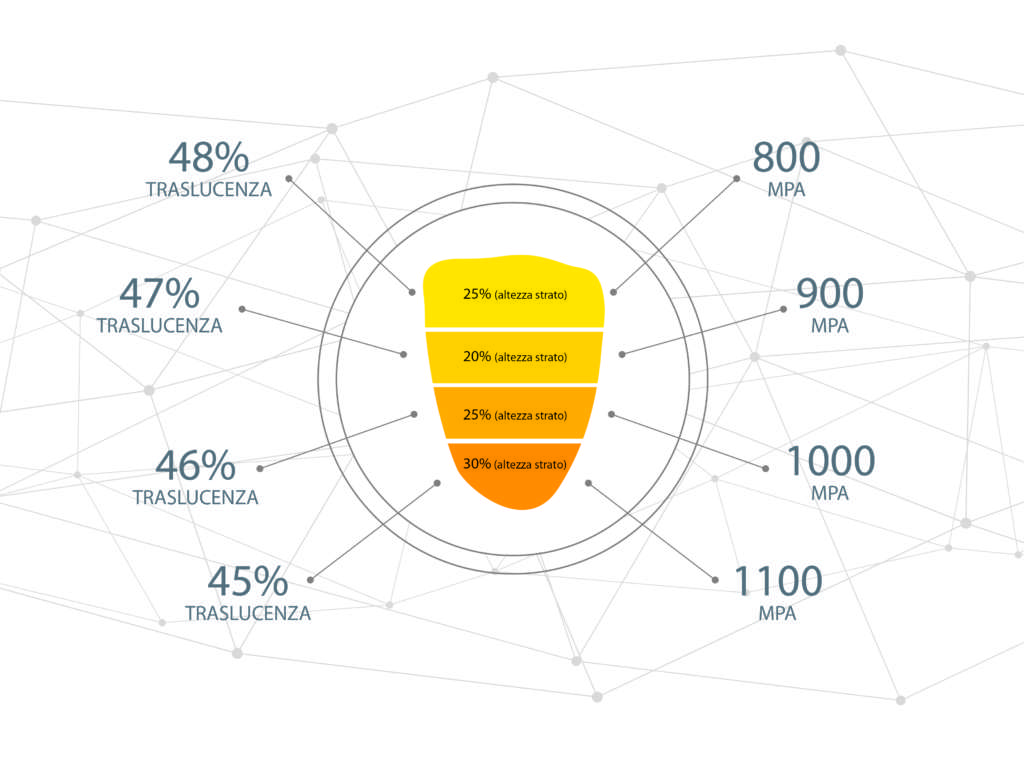 Find out more: Zirconia Multigradient EOS